At the Branch AGM in April 2015 the membership approved donations of £50 each to three charities - Medical Detection Dogs, Chilterns Dog Rescue Society and Animal Health Trust. We have received thanks from all. (The AHT donation was two separate cheques - £50 from the branch and a personal one from Linda Skerritt of £30) ......
I would like to thank the Basset Hound Club London and Northern Home Counties for the generous gift of £50 in support of Medical Detection Dogs.
Your support will help us to continue our ground-breaking charitable work which includes investigating the potential of dogs to assist medics in the early detection and diagnosis of cancer and other human diseases.  Our work also includes the training and placement of specialist Medical Alert Assistance dogs that alert their clients prior to a medical emergency allowing them to lead a more normal life with increased independence and confidence.
Since we began in 2008 we have managed to train and place 60 Medical Assistance Dogs, our aim is to place another 16 such dogs in 2015. As you can imagine, there is a great deal of demand and interest in the work that we do particularly following our recent 'Telegraph Appeal' publicity.
Once again, thank you very much for your kind donation and support, it is most appreciated.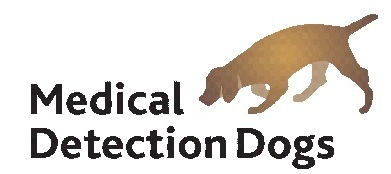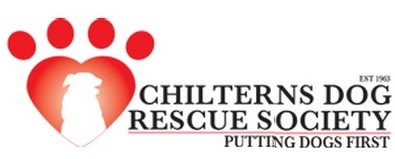 On behalf of Chilterns Dog Rescue Society, I would like to thank you for the very kind donation of £50.00 to the Society as voted at your AGM by the members of the Basset Hound Club London & Northern Home Counties Branch.  This is very much appreciated and will go directly towards supporting the dogs in our care.
The Rescue Centre is at full capacity at the moment.  We have dogs from 4 months up to 7 years old and everything in between.  Some of these dogs are ready to leave us when the right home comes along and others require further training and veterinary care.  The staff are working exceptionally hard with the help of volunteers to get all of the dogs out for walks.  They then hold additional training and play sessions with as many of them as possible.  There is also the day to day maintenance of the kennels, so we are extremely busy and your donations are vital at this time to support the dogs in our care.
The redevelopment of the kennels is going well.  The structures are up and the roof tiles have arrived and are ready to start going on this week.  While there is still a lot of work to do it is very exciting to see the new kennels taking shape.
Thank you for your support, it is greatly appreciated.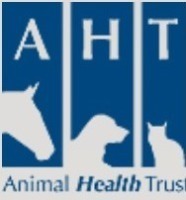 Thank you very much for your donations totalling £80 towards the Animal Health Trust's research into Glaucoma in Bassets.  Cathryn Mellersh and James Oliver are very grateful.  It is only with the generous support and commitment of breed clubs such as the London & Northern Home Counties Branch of the Basset Hound Club that we are able to engage in pioneering projects and further our understanding of these distressing conditions and how they affect particular breeds.
As you will know, primary glaucoma, linked to the inherited eye abnormality goniodysgenesis, is a problem which affects an estimated 1,500 dogs each year, with the majority having to have both eyes removed.  The AHT wants to try and prevent this from happening by better understanding this condition, which breeds are affected, and the genetics involved.      
By collecting DNA samples from dogs diagnosed with glaucoma, dogs diagnosed with goniodysgenesis and dogs over the age of five clear of goniodysgenesis, geneticists at the AHT hope to make significant steps towards identifying the mutation/s responsible for goniodysgenesis and developing a DNA test to identify which dogs might be at risk of developing glaucoma and of those passing those genes on to their offspring.
None of the AHT's achievements would be possible without donations and we are immensely grateful for your help in improving animals' lives now and in the future.
At the Branch AGM in February 2014 the membership approved donations to three charities. Each one has thanked us for our generosity:
The Animal Heath Trust, Glaucoma Research into Bassets

Thank you very much for the donation of £50 from the L&NHC Branch of the Basset Hound Club towards James Oliver's glaucoma project.  Our sample collection from Bassets is going very well and we will soon be in a position to start some lab work on that project, so the donation will get put to good use.

Many thanks and best wishes
Please convey our sincere thanks to your committee and members for the very kind donation of £50 from the Basset Hound Club (L&NHC) towards James Oliver's study into glaucoma in Bassets, which you sent to Cathryn Mellersh.

As you know, the Trust receives no government funding and relies on the generosity of its friends and supporters to enable it to continue its pioneering work for the improved health and welfare of our companion animals. We hope that James's research into glaucoma will help us better understsand this distressing condition which affects Bassets as well as other breeds, and your donation is very much appreciated.
Once again, our sincere thanks for your support.
Animal Care Trust, Royal Veterinary College, Blood Donor Programme

Many thanks for your generous donation of £50 from the London and Northern Home Counties Branch of the Basset Hound Club.

We're very grateful for your kind gift which we have put towards our blood donor programme, as requested. This vital service really is at the heart of the ground-breaking work carried out at the QMHA. So many of the pets we see, across all specialities within the hospital, require urgent blood transfusions which would not be possible without the Blood Donor Programme, so donations like yours really do make a difference to thousands of animals each year.

Many thanks once again for your kind support of our work.
 
Extract from the RVC May 2014 newsletter Paws & Hooves - Blood Donor Programme and Transfusion Service

The Queem Mother Hospital for Animals treast thousands of critically ill cats and dogs every year with severe conditions such as autoimmune blood disorders and toxicities. Our pioneering donor programme helps keep these animals alive.

Many of the innovative treatments carried out at the QMHA rely on the transfusion of donated blood. The only commercial supplier in the UK is unable to keep up with our demand so we have to source the blood we need ourselves.

The Donor Process   To source the blood we need to provide out life-saving services, we rely exclusively on the goodwill of local pet owners who bring their pets (cats and dogs) to donate blood; they are not paid for this service. We currently have 82 dogs and 26 cats on our donor register. However we have an ongoing recruitment process as we only allow pets to donate blood for a limited period of time.

All of our donors go through a rigorous screening process where we ensure that they would not be distressed by donation and that they are healthy. Our donors are given full health checks before donations and a full blood screening is performed free of charge annually.

Once we have collected blood from a donor, we process it in such a way as to make the very most of it - we separate the blood into red cell units and plasma units in order to ensure patients receive exactly what they need.

Funding Needs   We urgently need a new blood centrifuge for the blood transfusion service. This is a vital piece of equipment for us as it is used to separate the blood cells from the plasma in donated blood, so we can ensure it is all used as efficiently as possible. A new centrifuge will cost £25,000. Our current centrifuge was donated to us by the NHS and has served us well for many years, however it is now reaching the end of its useful life and is becoming expensive to maintain.

You can find out more information about the Blood Donor Programme and Transfusion Service online at http://www.rvc.ac.uk/act/BTS or e-mail blooddonor@rvc.ac.uk
 
National Animal Welfare Trust

I write to express our sincere thanks for the L&NHC's Branch of the Basset Hound Club kind & generous donation of £50.  Your gift will go towards the care of all our animals, helping us maintain their health and welfare so we can ultimately find them wonderful, loving new homes.
Kind Regards